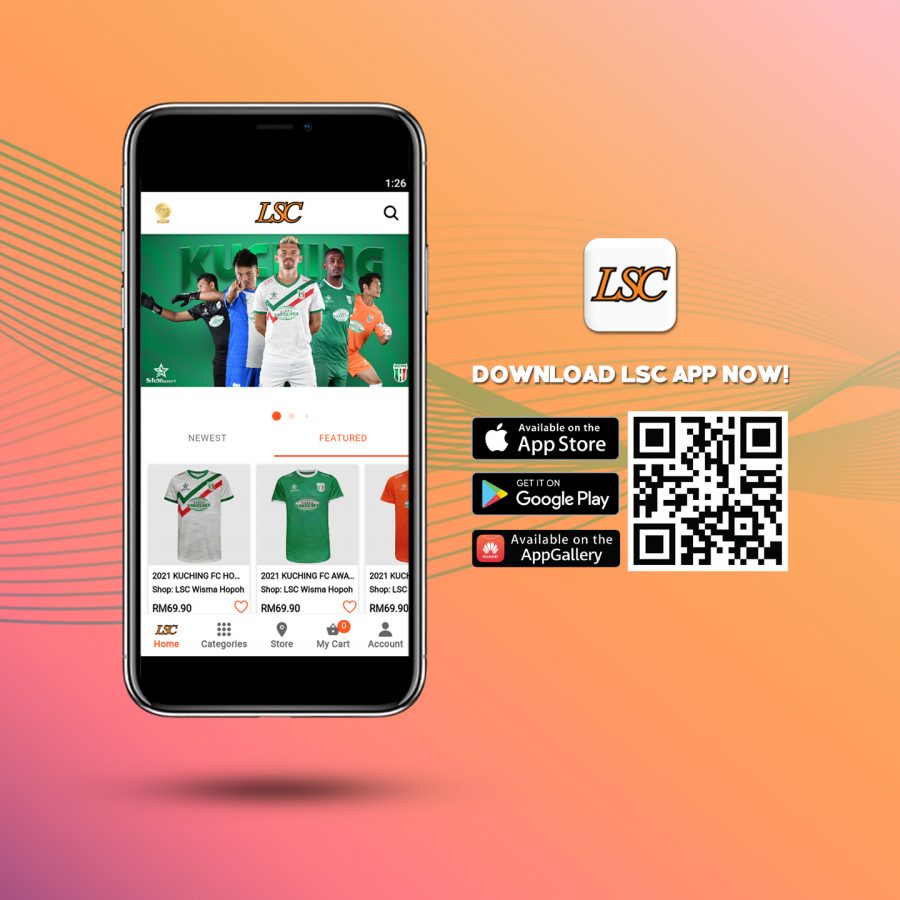 LSC is now on iOS, Google Play & Huawei AppGallery – the app to shop for your sporting needs.
LSC is launching its new LSC App on 11 February 2021 virtually on its official Facebook page- LeaGroupofCompanies. The LSC App allows users to get instant access to the latest sportswear and exclusive football content at their fingertips, delivering a distinctive and user-friendly design for a fuss-free checkout. The app aims to unite the football community together with comprehensive sports content, event and merchandises all in one place. The main features include Made-to-Order Services and Multi-Shop function. Shoppers will be able to customize their own products and shop online at our individual outlets at all time.
LSC has strengthened its online presence through LSConline, and now launched its very own LSC App to reach its local and global audience. The introduction of the new LSC Coin Programme will reward the first 100 customers with 1,000 Coins (valued at RM10 upon redemption) when they register a new account on the App. A weekly lucky draw will be anticipated on the official Facebook page with prizes such as customizable Starsport jerseys to be won by those who purchase on our site or app. Constantly check on our promotional news on our website (www.leagroup.com.my), Facebook page and newsletter for exclusive rebate, discount and special campaign.
App shopping is becoming the new norm and convenient is a major key for users to meet their shopping needs. LSC has progressively look into the development of shopping lifestyles and penetrate into the various mediums of online shopping to build the loyalty, confidence and respect from shoppers across all sports interests.