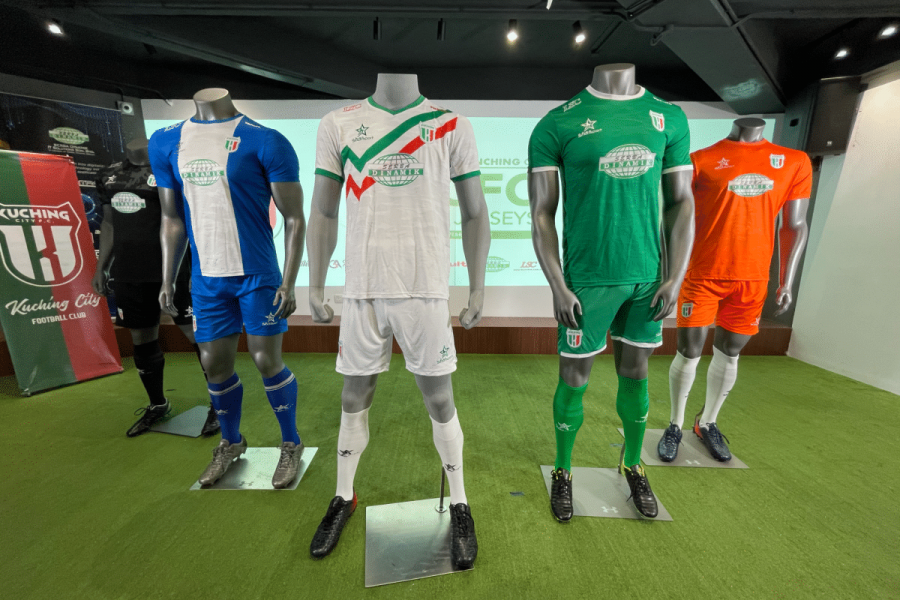 LSC under the Starsport brand is the official apparel sponsor for the Kuching City FC. Lea Sports Centre (LSC) has long being engaged with the development of sports with a number of sports associations in Sarawak, especially the Kuching City FC. The continuous support and sponsorship towards Kuching City FC since 2016 penetrate a progressive movement onto the development of football in Sarawak. LSC hoped that it has and will presently continue to assist the club and football academies to build the pinnacle of Kuching Football's team. LSC also hope that the public and corporate sectors will give their full support to our team and the overall development of our local football industry.
The official Kuching City FC Jersey Launching Ceremony was held on 11 February 2021 (Thursday) at D-Virtual Theme Park, Kota Samarahan at 11.00 a.m.
The event was graced by special guest, YB Fazzrudin Haji Abdul Rahman – Chairman of Kuching City Football Club and all invited honourable guests, who had attended and witnessed the launching of new KCFC jersey for 2021.
Also in attendance were Kuching City FC Season 2021 Players, Coaches, Officials & Management Team, among others and simultaneously being witnessed by the press and media members.
This ceremony will aim to introduce the Kuching City FC 2021 Jerseys' designs, which the players will be wearing at all tournaments. Extensive research was made toward the apparel to help ensure the players feel comfortable and be able to perform at their optimum level upon wearing them for the 2021 season. Kuching City FC players will commence their training on 15th February 2021 in preparation for the upcoming Liga M3 2021 tournament in June.
In conjunction with the launch of KCFC jerseys, LSC is releasing its new LSC App on the same day. The celebration will include a 50% Off of the new KCFC Home Jerseys for the first 100 customers who purchase on LSC App or website.