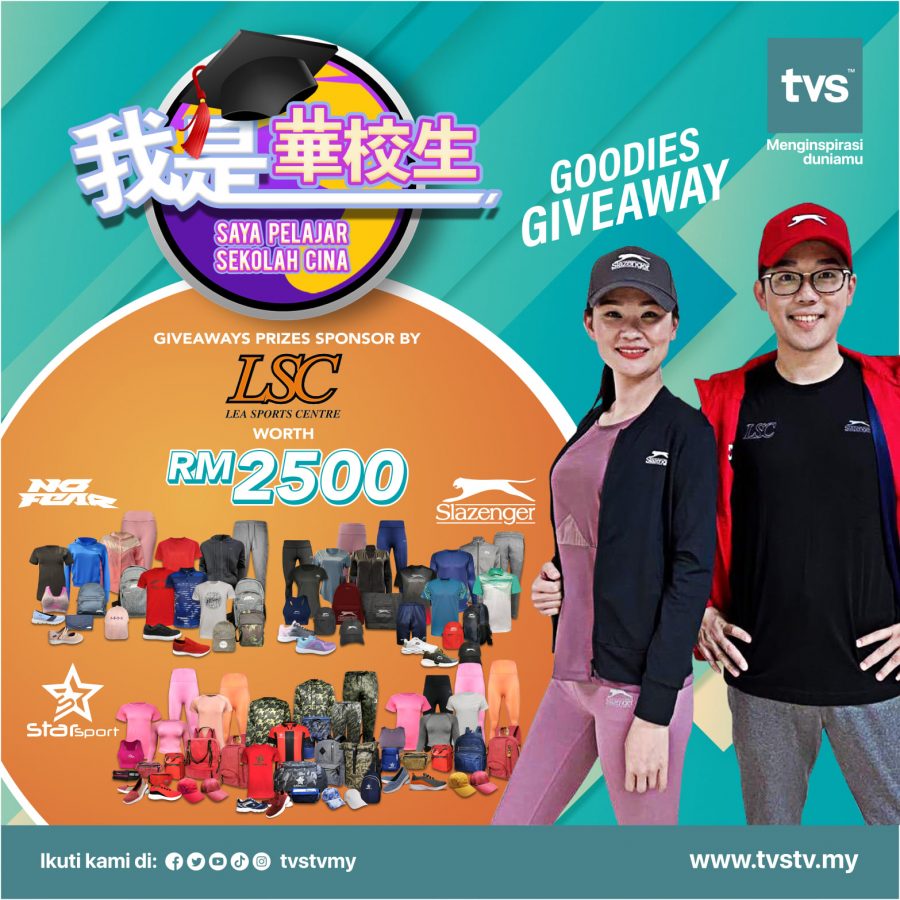 Lea Sports Centre announces that LSC will be the official brand sponsor of the TVS's Chinese TV Program: I Am a Chinese School Student airing from 2nd May – 19th July 2021 on National TV and YouTube.
The organization celebrates members and teams of the entertainment industry who are working to broaden the education of Chinese school communities and its culture. Two hosts who appeared onscreen on the TV Program will be fully decked with LSC sports apparel including brands like Starsport, Slazenger and No Fear. We believe our activewear represents the youthfulness and strength of every individual in schools. The cooperation between Lea Sports Centre and TVS has been a successful teamwork in promoting sports and education to achieve its balance.
In addition to the sponsor of the hosts' apparel, 5 lucky winners are selected to receive RM500 worth of LSC hamper through a quiz session at the end of the episode. The 5 selected winners are Choy Seai Mooi, Ng Jiew Khien, Christie Hazel, Fong Shui Moi, and Miew hui Thin. Through the sponsorship of our apparels, LSC is empowering the masses to stay healthy with confidence and style. Starsport, Slazenger and No Fear are amongst the sports and lifestyle brands featured
The quality of the apparel and accessories from Starsport, Slazenger and No Fear are beyond their competitors, the careful selection and quality control standards applied on every piece guaranteed maximum comfort for all generations.
For more information about the brands mentioned above visit www.lsconline.com.my